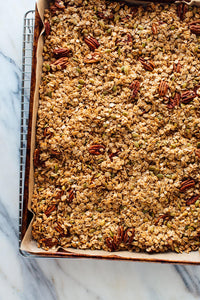 I have been making this Granola for 35 years! It was the number one seller on my breakfast menu in my cafe. 
Most granolas are extremely high in sugar. My granola is lightly sweetened with honey.
It is chock full of nuts that vary from batch to batch. 
Perfect for a breakfast with plain Greek yogurt and berries or for an afternoon snack!