Order This Week's Menu! Click Lemons Below!
Fullscript ~ Supplements: I use Fullscript to create supplement protocols for my clients and allow them the convenience of ordering online. Fullscript is the safest source for practitioner-grade supplements shipped direct to you. Create your free account by using the link below. I am happy to chat with you about supplements that may be beneficial for you.
checkout my blog & recipes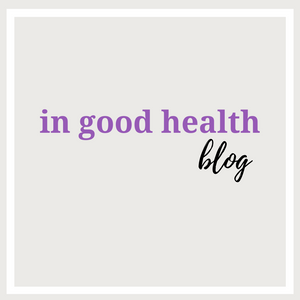 Explore my In Good Health blog
My other line of work is In Good Health. I am a National Board Certified Functional Medicine Health and Wellness Coach as well as a certified Yoga & Meditation teacher. I provide 1 on 1 coaching, classes, workshops, retreats and more in all things wellness.
Explore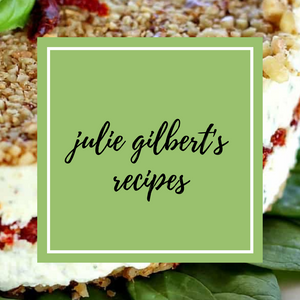 Explore my Recipes
Here you will find an incredible array of my very favorite recipe plus tips for customizations!
Explore
In Good Taste Testimonials
I'm still hearing from friends that it was the best meal we've ever had for our annual dinner – and this was our 13th annual dinner! Everything was delicious!  Your spices were perfect.  And there was plenty for seconds or even thirds!

AL
Good morning, Julie! We are in the mountains right now, and we ate your casserole again last night (that's why I got 3 of them!) and it was, of course, a huge hit! Everyone devoured it!!! Also, the cake...oh my!! Absolutely sublime! To say everyone LOVED it simply isn't sufficient! We will absolutely be ordering a bunch more—like for every family gathering!

Emily F.
BEST chicken salad I've ever had. Hands down. Delicious.

Lisa M.
Shrimp Salad...delish! So light, but very flavorful!

Diane
I just can't get enough of this yummy Lemon Ginger Chicken Salad—it is so light and fresh.

Ann G.
We had her meatloaf and cheesy potatoes last night and they both were DIVINE!!! We order every week . She never disappoints!!!!!

Barrie S.
Thank you for the shrimp salad, DELISH - I got into it right away. And also, that gazpacho was out of this world. My mom and I almost devoured the whole container in one sitting, along with the chicken salad!!!

Lynn
BEST chicken salad I have ever had!!!! We need a satellite pickup spot in the Greensboro area!

Sallie T.
Julie! The lasagna was AMAZING! I LOVED the veggie load! So good! And I really like that you don't over salt. I find that most restaurants just way over salt. Thank you for that! 

Jan D.
Your tomato pie is absolutely delicious! I can honestly say it's the best I have ever eaten!!! 

Peggy
Huge success!! The food was amazing and you will be getting some orders! Thank you!

Muzzy
Julie- your minestrone was delicious- loved the heat. Wonderful meal!

Beth E.
Wow!!!! Your tomato pie is amazing! Thank you, and what a treat. You are very gifted and we are so appreciative. What a sweet blessing to get to visit with you today. You are an inspiration.

Caroline W.
The quiche was delicious!! I am having a hard time keeping myself from eating the chicken salad for breakfast! #hurryupacceptablelunchhour LOL! Thank you!

Barri S.
This chicken salad is sooooo delicious! Just divine! Can't thank you enough!

Bonnie G.
We've enjoyed the yummy food. I'd love to order the rice casserole for this week. Thx!

Virginia S.
Pesto Pasta Chicken Bake was the best dinner ever. It's all gone!

Ashley E.
Hi Mrs. Gilbert, thanks again for the great food on Tuesday. It took me a couple of days to get through the whole enchilada, it was delicious!

Justin W.
Thank you for all the goodies Julie!!!! They loved all of it and ate the entire cake in 2  days!!!!!

Kristin S.
Tomato Pie was delicious!! Wish I had ordered 2 more to freeze for later. Hope you'll make them again soon!

Saunders B.
The lasagna, it was delicious! I sent the leftover to my Charlotte boys so they could  have a good meal. They're singing your praises!

Nancy K.
This is the best chicken salad I have ever tasted!

Mary T.
stores that carry in good taste cooks